Well another great night. Didn't go on quite as long and, at least on my behalf, was a little less drunk but still was a fantastic evening. We had another great BBQ again with some great salads (until I over-dressed them) and some fantastic friends. Thanks to AJ, Lucy and Mum especially. The night couldn't have happened without you and I appreciate your effort very much.
Again much wine and vodka was consumed. A great night was had by all except maybe Shane.... My mother had bought some Swedish crispbread which comes in large flat circles with holes in the middle. They tend to look a little like frisbies, or so it seemed to Anthony. He decided that he would fling a circle of this very hard crisp bread across the room and try and land it on the table over everyone's heads. He decided that to get a good flight from the crispbread he should give it a good flick. He did this only a little too hard ... and low ... right into Shane's head. This caused a nice little cut to Shane's nose and check as well as a nice bloodshot eye. Only a Ewing could have such a thought process!
Anyway other than that it was a good night. Photos will be coming soon.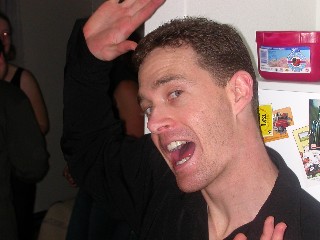 My silly brother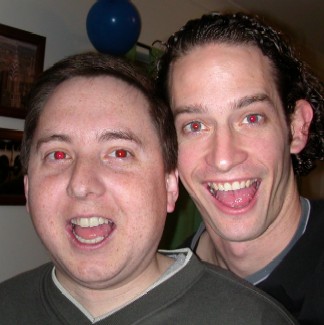 Poor bugger who got hit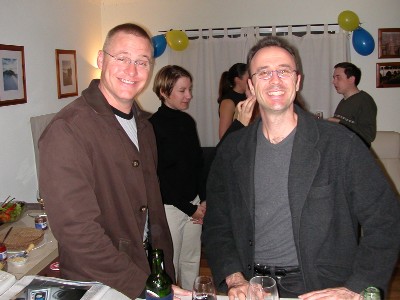 Johnnie and Wazza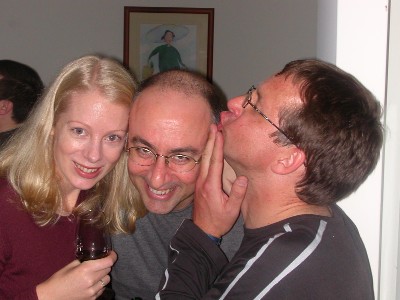 The Dude, Carlo and Sarah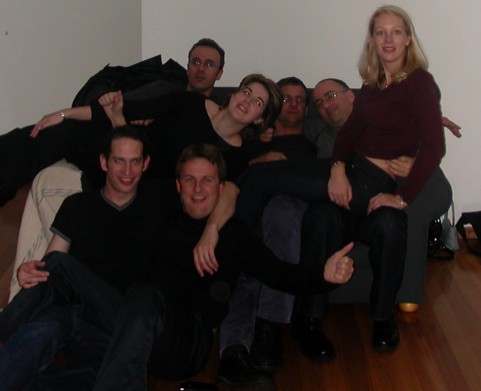 The whole damn crew!!